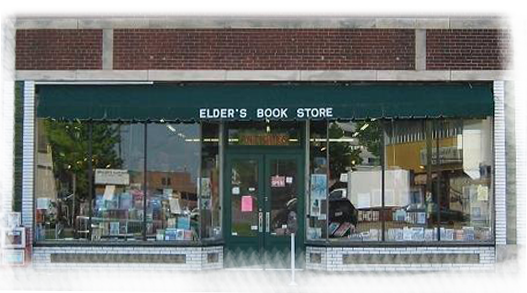 Welcome to Elder's Bookstore
Welcome to the home of Elder's Bookstore. Please search or browse our inventory of hard to find, out of print, used, and rare books. If you can't find what you like please fill out our off-line search form and we will search our off-line inventory, other bookstores and book search services for you.




Store Hours: 10:00 AM - 3:00 PM CST

Monday to Saturday

IMPORTANT NOTICE: Effective June 22, 2012, our payment options have changed. Due to stupid Federal Regulations we can no longer accept credit card payments through our website. We are offering two options: You may pay via Paypal or You may give us a call @ 615-327-1867 and we will take the card info direct. We apologize for any inconvenience this may cause.